My Very first trip to see Medium Joao (aka John of God) was in the winter of 2011.  I had just gone thru an extremely painful divorce and for the first time in my life, I felt my heart had literally broken into two and shattered.  I was going thru a rollercoaster ride of emotions where I would have moments of extreme sadness, loss, fear and grief as well as feelings of liberation, hope and relief.   Now as an unemployed single mother of 2 boys, I had a strong desire and urge to transform my heartache and feelings of betrayal, hurt, anger and pain as quickly as possible so I could move forward with my new life with positivity and optimism.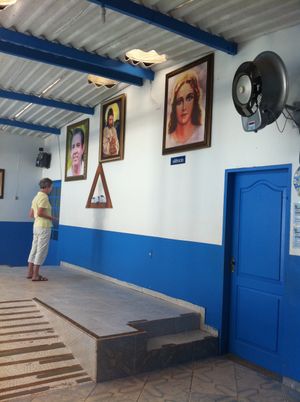 In the midst of this turmoil, I had a dream that I was on top of the Himalayan Mountain and out of nowhere this man appears from behind me and lays his hand on my head and gives me a healing.  I looked back to see who this man was and I remembered the features of his face very vividly.  The dream was so real, I  still felt the energy of the healing running through my body after I woke up.  The next day Audrey Hope, a very powerful energy healer, came to my home with a picture of Medium Joao; that's when I realized for the first time that he was the man in my dream.
This is when I knew I had to make a trip to Abadiania, Brazil to see him in person.
once I arrived, I was immediately overwhelmed by the powerful energies of the Casa.  That's when I knew that he was the real deal.  Though, the outer appearance of the Casa is very simple, I call it a 5 star resort for restoring your soul.  Thousands of people come from all around the world to receive his powerful healing. Medium Joao gives healings from Wednesday - Friday and he sees everyone who comes without charging anything.
on Wednesday, we got in line to give him our 3 wishes, or 3 things we like healing on.  These requests can be anywhere from physical healing to career success or relationship problems.  After he reads our requests, he gives us a prescription of what we need which includes spiritual surgery, special herbs, Crystal bed therapy or standing under the sacred waterfall.
My prescription was spiritual surgery and on my way out the door, I immediately felt a very powerful energy enter my heart and expand throughout my body.  The loving energy was so powerful, it brought me to tears.  I felt the energy literally mend my broken heart.   I was amazed and moved by the power of the spiritual surgery.  After that, I was told I needed to rest in my room for 24hrs.  
I slept for a very long time as if I was recovering from a physical surgery.   On Friday I sat in what they call the current room where you close your eyes and sit for 4-6hrs supporting the other people coming in for healing that day.  Healing at the Casa is a group effort.  There's a whole team on the other side of the veil that they call entities that come through to help in the healing.   I had very profound experiences sitting in the current room.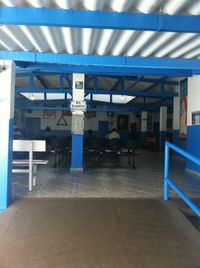 The Casa is built on a bed of crystals so the healing energies are magnified.  There's a beautiful and powerful prayer triangle, (in the picture to the top right) in the center of the room where  you can put any prayer requests and they all get blessed by the entities.  I felt like this was the place were all dreams and wishes come true if you believe and allow it to happen. I left Brazil feeling very restored and renewed with a whole new feeling of optimism.  It was definitely a life-changing and transformative experience.  I also met a lot of beautiful people during my stay there.
I have created a short
video
 of my trip.